National Apprenticeship Training Scheme (NATS) by Boards of Apprenticeship Training, Ministry of Education, Government of India –
The National Apprenticeship Training Scheme in India is a one-year program. At the end of the training period, the apprentices are issued a Certificate of Proficiency by the Government of India which can be registered at all employment exchanges across India as valid employment experience. National Apprenticeship Training Scheme is one of the flagship programs of the Government of India for Skilling Indian Youth. Currently, three apprentices are working in the College library.
The National Digital Library of India Club (NDLI Club) is an enabler of career progression for students, job seekers, researchers, and learners. NDLI Clubs are set up in institutes and nodal bodies, and these Clubs conduct events to facilitate students' development of knowledge, skill, and traits beyond the regular curriculum which are essential for their progression in their respective professional domains. Virtual events are web-based and are conducted through the NDLI Club portal. The events are organized at the respective institute level or city/district/state/regional level or all-India level. NDLI Club members can access a huge repository of free and open-access learning resources, from anywhere and at any time, either through desktop PC or laptop or tablet or mobile. NDLI and NDLI Club are initiatives of the Ministry of Education (MOE), Government of India, through its National Mission on Education through Information and Communication Technology (NMEICT). These are National Mission projects and part of the Digital India Mission of the country. Club Started 27 Nov 2019 in Arya Kanya Degree College.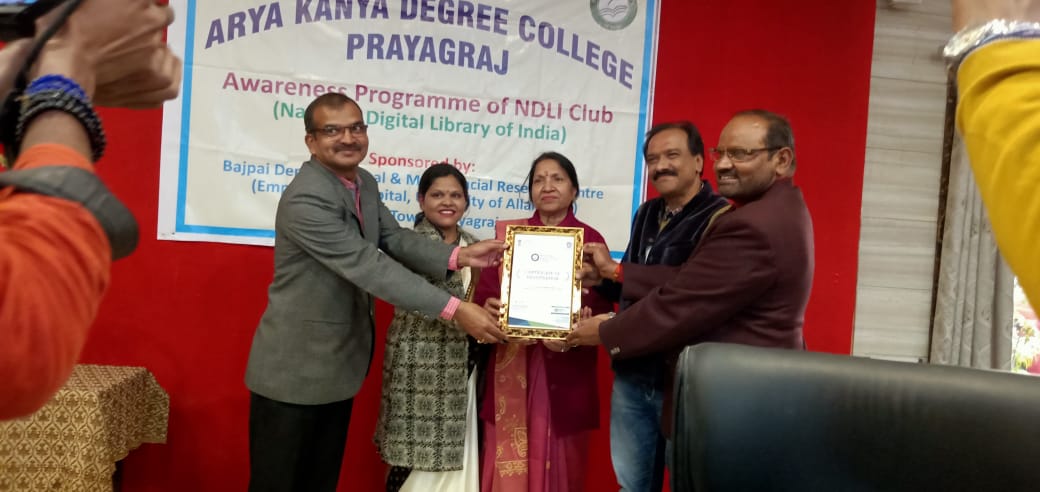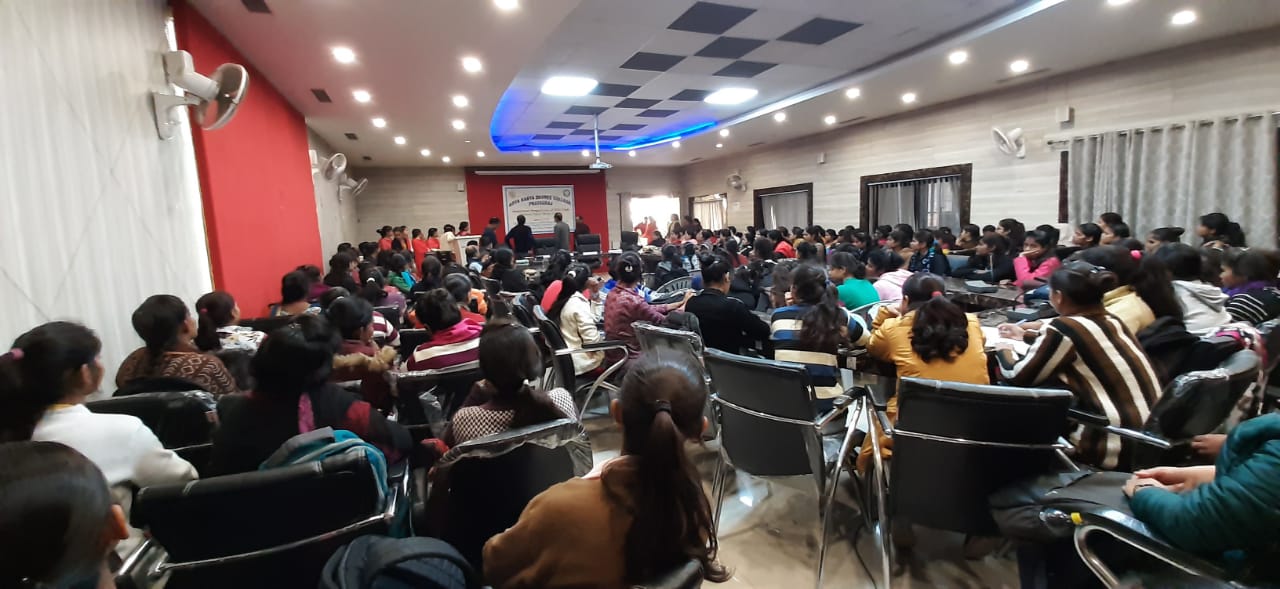 आओ करके सीखे – Practical session on the Mobile App of NDL

Book Exhibition: Book exhibition through different National level Publishers.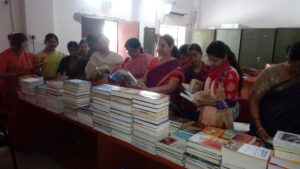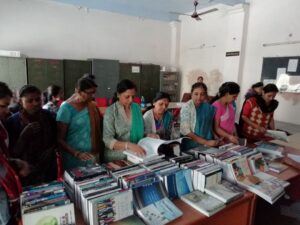 Book display on special topics or subjects from time to time.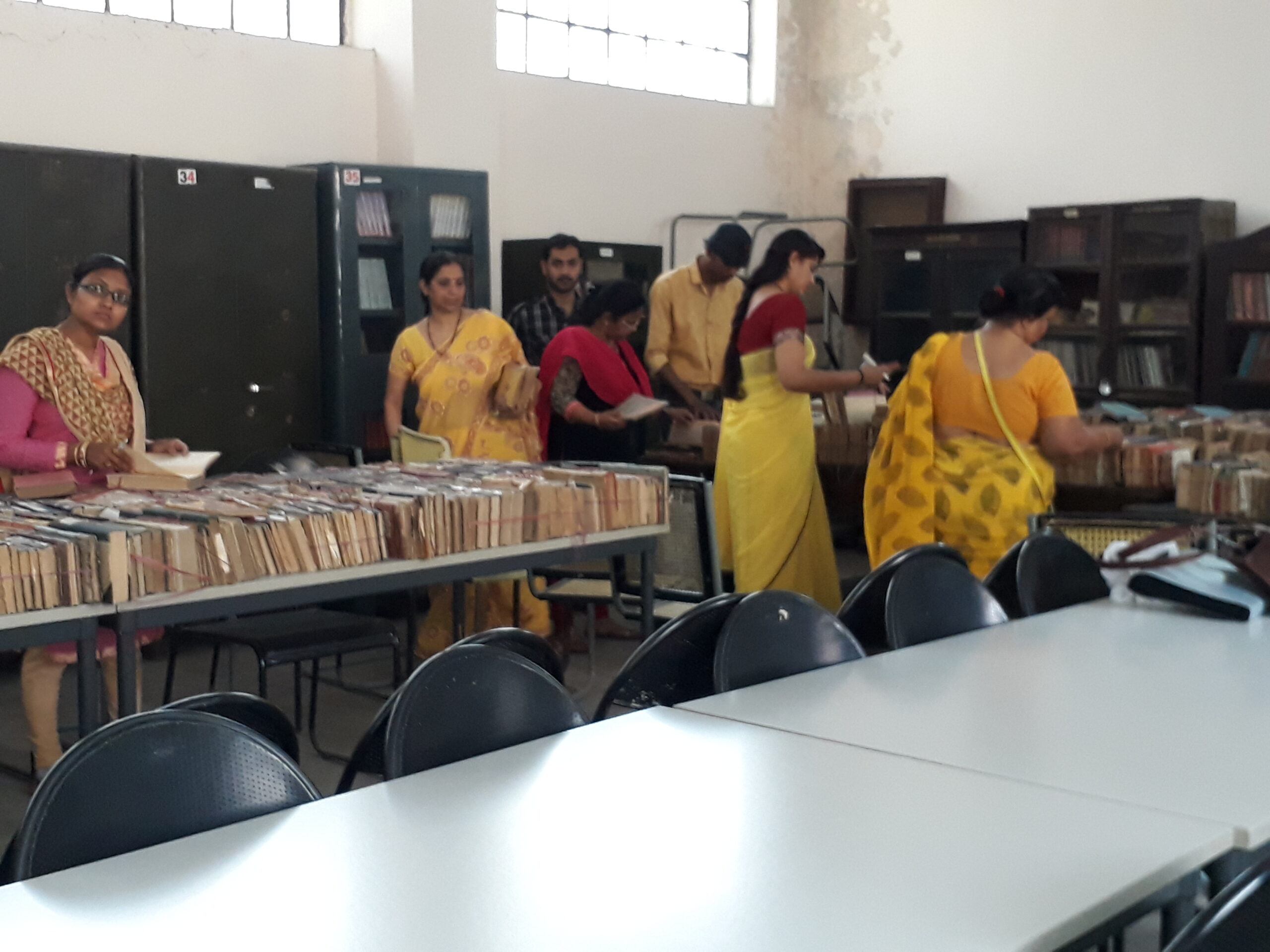 Two days National Webinar on "Impact of COVID-19 on Teaching and Learning in Higher Education" organized by the Library on 29th – 30th May 2020.

Knimbus training for library staff and users on 31 March 2022 and 22 Apr 2022.

Book Donation Camp: